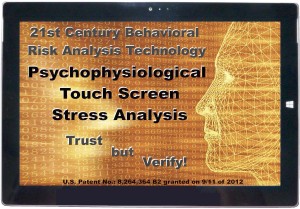 Select a Computer Interview
The Computer Interview Takes Less Than 3 Minutes.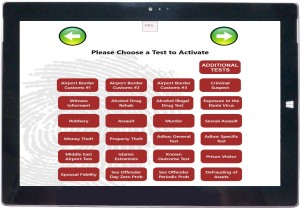 Each computer interview has 18 questions and covers 3 separate but related issues. A Setup Issue, a Secondary Issue, and a Primary Issue.  Each issue contains 3 questions.  A Setup Question, a Secondary Question, and a Primary Question.  There are also Adaption questions, and Stress Reduction questions. 
The Interview Data is sent to our PTSSA servers for analysis, and then immediately emailed to the Interview Administrator.  Turn around time is about 1 to 5 seconds depending on internet connections.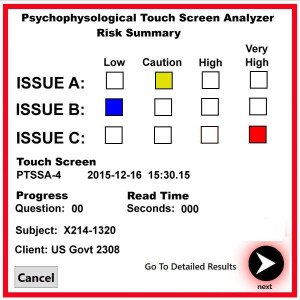 Detailed Results of the Interview is included.