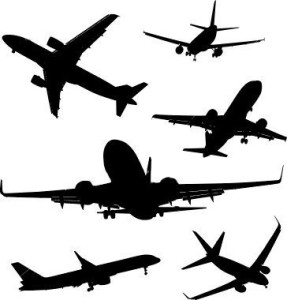 The threat to global civil aviation continues to grow, and the sophistication of threats from unforeseen sources continues to rise and challenge the capabilities of conventional individual screening systems. Disrupted plots, incidents that appear to be tests of aviation security systems and actual attempts of various types on civil aviation have occurred persistently since 9/11. Most of these incidents involved the use or planned use of contraband items smuggled on board by passengers. Intelligence sources consider that aviation continues to be a terrorist target.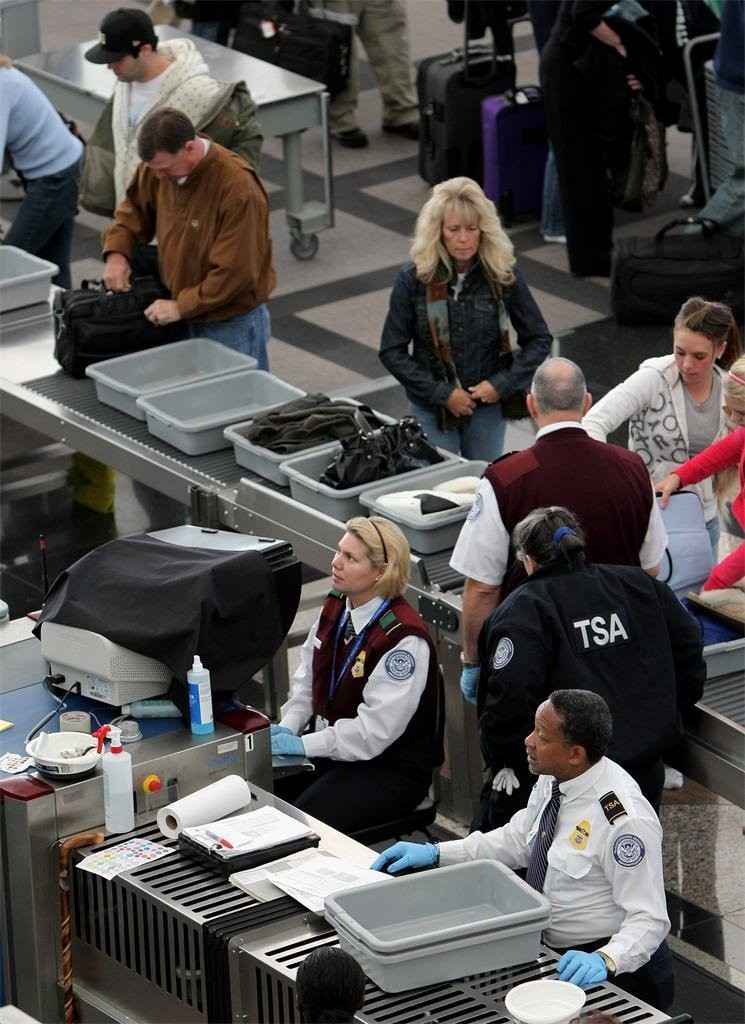 Security screening procedures at airports, ports of entry and border crossings have escalated in an attempt to keep pace with the constantly evolving tactics of terrorists – from box cutters to shoe bombs, from liquid explosives to bombs implanted in the human body. But terrorists are becoming more resourceful.
Systems currently utilize, such as metal detectors, individual pat downs and X-rays, rely heavily upon human interpretation which, with a high volume of traffic, are neither consistent nor reliable. The US Transport Security Administration (TSA) has also added full-body scanners to the physical screening process. Such devices are not widely acceptable, however, due to a variety of health, religious, cultural, and privacy concerns. It was reported in March 2011, for example, that body scanners produce ten times the amount of radiation originally thought. They are also dependent upon human operators who make errors. Additionally, these full body scanners are not capable of detecting bombs implanted in a body or body cavity. This growing threat was shown by a recent al-Qaeda rectum bomb attack on a Saudi Prince, and the development of explosive breast implants. Conventional screening systems attempt to identify certain prohibited items, but cannot indicate the hostile intent of a person.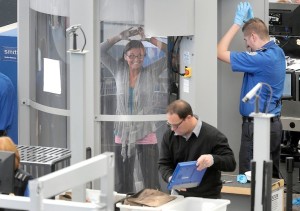 In recent years, the TSA has added hundreds of new full-body screening machines at airports to complement metal detectors and help detect hard-to-find items that could pose a security threat. The new scanners would not be likely to be able to identify explosive devices implanted inside a body, however. This has prompted many security experts to urge alternative security measures, including profiling a passenger's behaviour and demeanour to identify possible security risks.
Richard Reid, the shoe bomber, was allowed on board an American Airlines flight departing Paris and bound for Miami in 2001. He had been interrogated for some time, but security personnel could find no incriminating evidence, or other reason, to persuade the carrier to deny him boarding rights, and so he was permitted to get on the same flight on the following day. He then tried to destroy the aircraft in flight with his bomb. The fact that he failed was not due to classic security measures or systems, but rather to the bravery of a flight attendant who detected his efforts, and several passengers who assisted her in subduing him.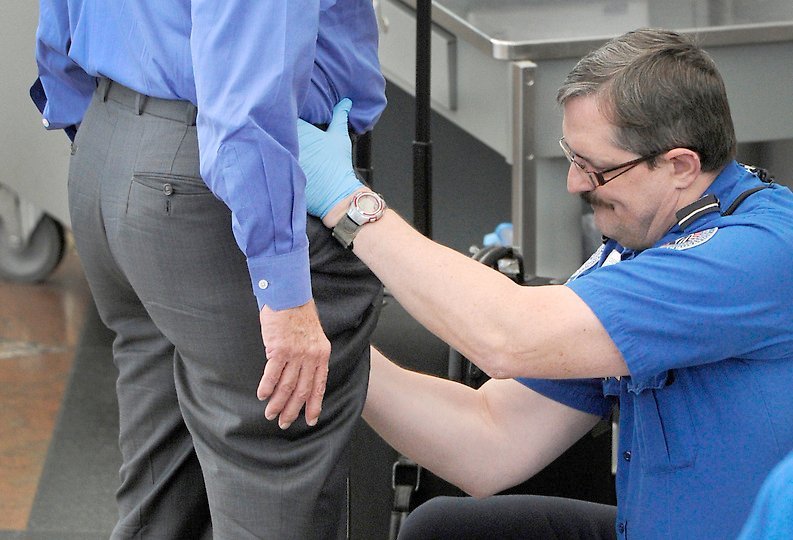 Given the near impossibility of finding every bomb on millions of airline passengers going through hundreds of airports on any given day, how does one effectively increase security without invading people's privacy and without causing massive delays to increasing numbers of air travelers? As terrorists try to work out new ways to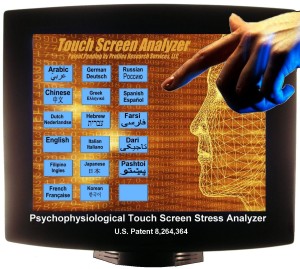 evade airport security, San Diego-based Profiles Research Services (PRS) unveiled a new system to keep the authorities one step ahead of the terrorists with their Psychophysiological Touch Screen Analysis (PTSSA) system. This state-of-the-art security screening system utilises very sensitive touch screen computers that measure human neuro-muscular response to questions, resulting with insights into a person's intentions.
A person is asked simple questions, in their native language, requiring a YES or NO response. A number of simple baseline questions are followed by a short series of questions assessing the person's intentions with regards to weapons, smuggling, terrorism, and associations.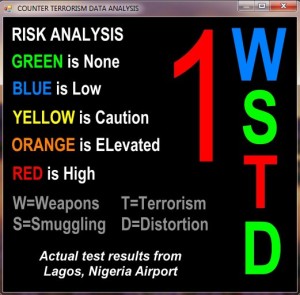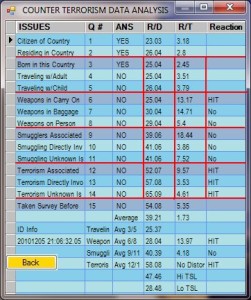 The stress responses are measured against the baseline responses, where finely-tuned algorithms precisely determine the person's emotional reaction to each test question. A successful test produces a green or blue indicator on the report monitor, and the person is cleared. An unsuccessful test produces a yellow, orange or red indicator, requiring the person to undergo a secondary test.
Additional screening questions either clear the person or identify them as a potential threat. In the latter case, the person may be denied access, placed on a "watch list" and/or – depending upon the laws of the country – further investigated by a designated agency. This would probably have prevented Richard Reid from boarding the flight.
The PTSSA system was successfully tested in a real-world environment for 15 days in December 2010 at Nigeria's Murtala Muhammed International Airport in Lagos. More than 2,000 passengers were randomly selected and screened with PTSSA system. While the X-ray machines are used to screen all baggage in an effort to help identify suspicious items of interest, the PTSSA system was utilised to screen all passengers to help identify those with suspicious intents. During the test, the system identified a number of individuals involved in smuggling activities – by their own admissions – and three individuals involved in terrorist activity, by their emotional reaction indicators.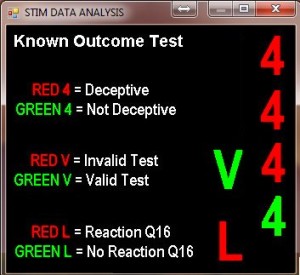 A special Known Outcome Test (KOT) was also given to determine the system's ability to detect when a person was practicing deception. Results showed a 99.2 per cent accuracy in a real-world environment. As a result of this testing, the system has been approved for installation at four international airports in Nigeria. According to PRS CEO Phil Sprague, the PTSSA system has no technical challenges to overcome. It has been field tested and proven reliable in Nigeria and Afghanistan.
"The system is more cost effective to install and operate than any other screen system in the market today," said Sprague. The approximate cost of the PTSSA system hardware to be installed at Nigeria's Murtala Muhammed International Airport was $722,000, covering 50 PTSSA touch screens, servers, master server, database software, training, software updates, and ongoing technical support.
Militants from al Qaeda's branch in Yemen are mulling plans to surgically implant explosive devices in would-be suicide bombers, possibly targeting airlines. Last year, Britain's MI5 intelligence agency warned of just such a threat, based on web chatter among Islamist militants. The idea of implanting explosives came in the months after the failed 2009 plot, in which the underwear explosives failed to detonate because they were damp from sweat. "There is no technology currently deployed that will detect if a person has a bomb implanted inside their body, but the PTSSA system will detect these type of individuals with three questions built into the system that specifically address the question of implanted bombs," said Sprague.
Monitoring cargo as it moves across borders is a complex task. Goods transported by air, which are "time-sensitive" and high value shipments, account for about 30 per cent of international trade. Air cargo is transported in bulk in unit loading devices (ULDs). Management, tracking and scanning of ULD fleets is problematic due to inefficiency and a lack of real-time intelligence, and is vulnerable to several security threats including potential plots to place explosives aboard aircraft.
While much has been done to enhance security at passenger airports and shipping ports, air freight depots remain vulnerable, as was seen in the Yemen bomb plot. The air cargo system today is exposed to several security threats including: potential plots to place explosives aboard aircraft; illegal shipments of hazardous materials; criminal activities such as smuggling and theft; and potential hijackings and sabotage by persons with access to aircraft.
Box Out:  Joe Charlaff is a freelance journalist living in Israel and has written on homeland security topics for IHS Jane's Group in the UK and Homeland Security Today in the USA.
 The following was not part of the article but renders the capabilities of the PTSSA system.
The PTSSA system has a number of applications
Private Employers, Investigators, and Security Contractors
Job Applicant and Current Employee screening (as permitted by the Federal Employee Polygraph Protection Act within the United States)
Criminal Investigative Interviews and Verification of Information
Espionage
Sabotage
Law Enforcement Agencies
Job Applicants
Post Screening of Employees
Criminal Investigative Interviews and Verification of Information from witnesses, suspects, informants
Post Criminal Conviction (Probation and Parole)
Prisoners and Visitors
Counter Terrorism
Anti Smuggling
Sabotage
Espionage
Embassies and Consulate Screening
Individuals issued visas
In country personnel
Espionage
Sabotage
Counter Terrorism
Anti Smuggling
Criminal Investigative Interviews and Verification of information from witnesses, suspects, informants
Ports of Entry and Airport Screening
Security Personnel
Counter Terrorism
Anti Smuggling
Military Screening
Recruits
Espionage
Combatant Detainee
Counter Terrorism
Anti Smuggling
Criminal Investigative Interviews and Verification of Information from witnesses, suspects, informants
Prisoners and Visitors
DOD Contractors
Job Applicants
Post Screening of Employees
Counter Terrorism
Anti Smuggling
Financial Institutions 
Job Applicants
Post Screening of Employees
Industrial Espionage
Industrial Sabotage
Theft Investigations
Due Diligence Evaluations
Counter Terrorism
Public Utilities
Job Applicants
Post Screening of Employees
Industrial Espionage
Industrial Sabotage
Counter Terrorism
Pharmaceutical Industry
Job Applicants
Post Screening of Employees
Theft Investigations
Substance Abuse
Industrial Sabotage
Industrial Espionage
Counter Terrorism